Quest Carbon - Intro
Is this the ultimate commuting vehicle for you? The Quest is fast, comfortable, efficient and provides excellent weather protection. It's a wind tunnel tested fully faired three-wheeler and fully made out of carbon composite.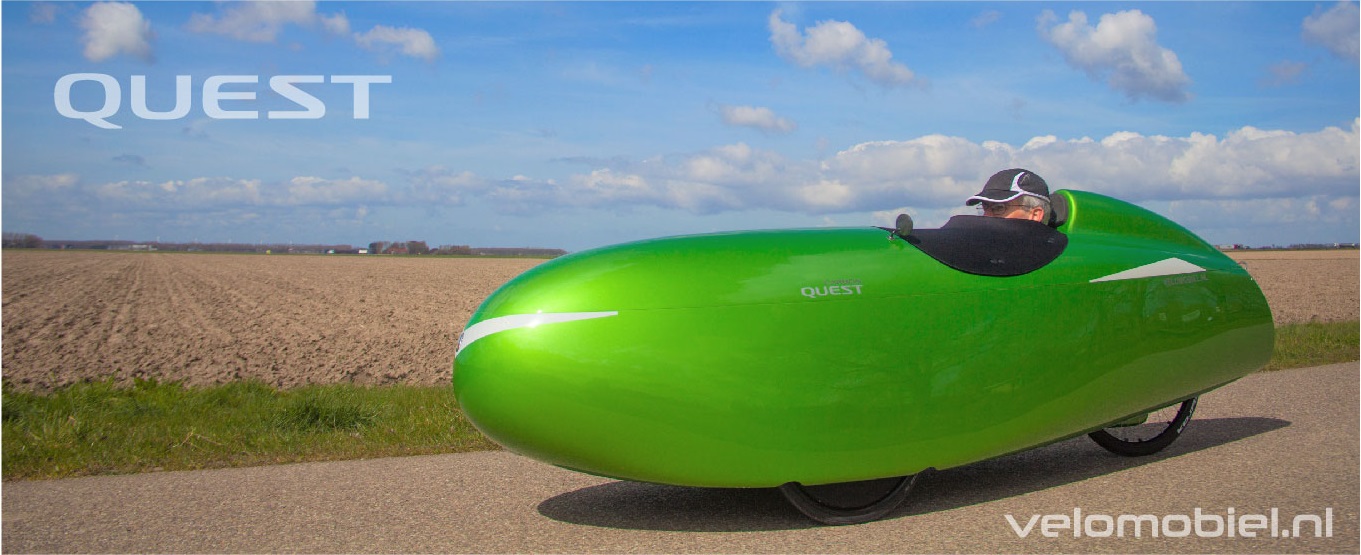 The Quest Carbon costs € 9200 (incl VAT)
The body is made out of 100% carbon composite.
Comfortable through independent suspension on all three wheels.
The single-sided mounted wheels make tyre changing very easy.
The fully enclosed chain makes the drive system low maintenance.
The Quest is standard equipped with a complete light system: head/tail light, turning signal lights and brake light.
Large luggage capacity, which provides enough space for camping gear.



All our velomobiles accommodate wide-section tires, that means low rolling-resistance and high comfort.
Sufficient ground clearance.