Welcome
to Velomobiel.nl 's website, the company dedicated to development, production, Sales and service on Velomobiles. Read more at
about us
...
Check for latest developments
our blog
.

What is a velomobile?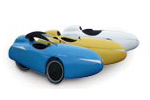 a human powered vehicle for daily use with a shell for comfort, weather protection and luggage space;

the aerodynamic shape provides relatively high speed with low physical effort;

read more about our velomobiles Quest and Strada.
Users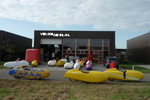 Quest, Strada and Mango drivers already booked 19 700 951 km. More about the drivers statistics read here. Take a look at the rider and bike statistics drivers' list;

want to learn more about drivers and their velomobiles? The drivers' list has a lot of links to private sites and blogs of our customers.

book your mileage through drivers settings.
Parts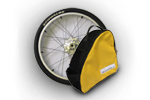 all parts we use to build and maintain our velomobiles can be bought seperately and sent by mail;

we also sell accessories like mirror cones, arm rests, trailer hitch or wheel alignment tool.
Actueel
Nieuws
13 Apr 2015

End of April we will attend the show in Germersheim. This time we will show the long awaited first body of a Quattrovelo. We are hoping for nice weather, since we will be on the square in front of the

1 Apr 2015

It is often asked whether the elastomer available for our struts are working properly. Now someone came along who had mounted them and we made a video to show the difference. There is a significant difference

18 Mar 2015

Fairly unnoticed the lighting system has been developing. Since mid last year we changed from 6 to 12 Volt. The headlight is giving 20 lux more (was 60 is now 80 lux) and has a eco-mode. With this we could
15 Apr 2015

Door Allert Jacobs Omdat de driewieler nu nog ;-) de norm is in de velomobiel wereld heb je wat uit te leggen als je een vierwieler maakt. Daarom volgt hieronder een samenvatting van de belangrijkste voor

12 Apr 2015

Door Allert Jacobs Vorige week is er aan de mal gewerkt en de mal is inmiddels af. Hij ziet er goed uit maar je weet pas echt of het een goede mal is na een tiental keren een product er … Lees verder

25 Mar 2015

Door Allert Jacobs De plug is nu twee weken in Roemenië en daar wordt er hard aan gewerkt. Na het in de spuitplamuur zetten en het uitschuren van de laatste voelbare deukjes is hij hoogglans zwart gespoten.