QuestXS Carbon - Intro
The smaller version of the Quest Carbon. So people up to 180 cm (5′ 10″) have an optimal fit. Is this the ultimate commuting vehicle for you? The QuestXS is fast, comfortable, efficient and provides excellent weather protection.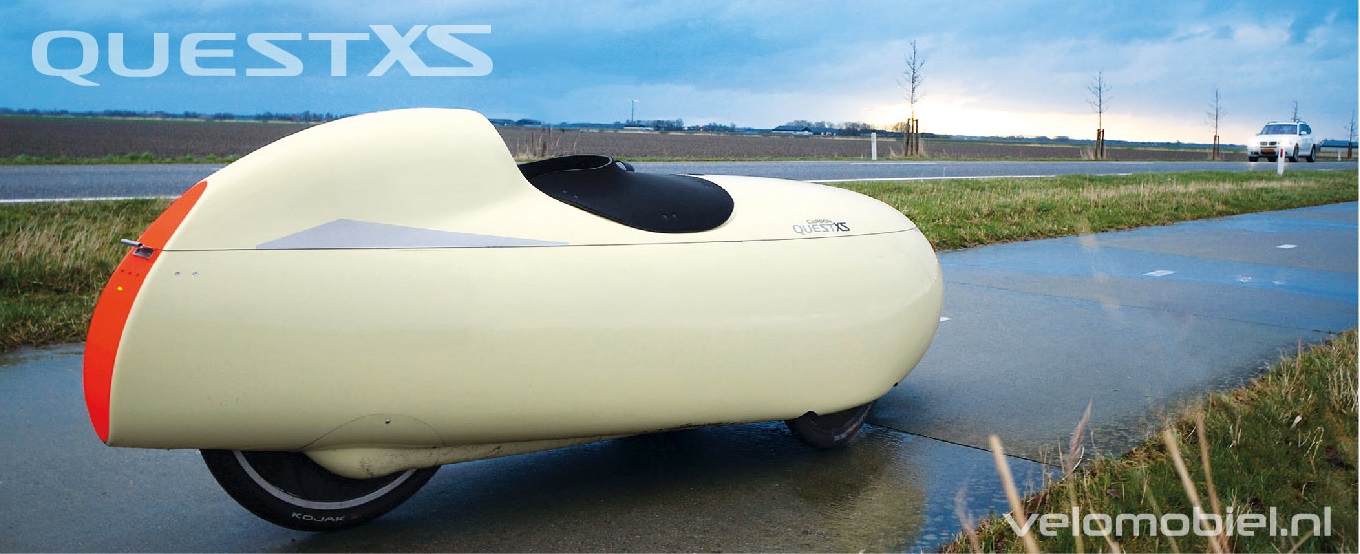 The QuestXS Carbon starts at €9200,- (incl. 21% vat).
The body is made out of 100% carbon composite.
Comfortable through independent suspension on all three wheels.
The single-sided mounted wheels make tyre changing very easy.
The fully enclosed chain makes the drive system low maintenance.
The QuestXS Carbon is standard equipped with a complete light system: head/tail light, turning signal lights and brake light.
Large luggage capacity, which provides enough space for camping gear.



All our velomobiles accommodate wide-section tires, that means low rolling-resistance and high comfort.
Sufficient ground clearance.